FEMALES: Azaria | Camille | Cezanne | Danniella | Georgia | Petina | Yuletide MALES: Basquiat | Caravaggio


The sweetest girl on the ranch! Always the first one looking for treats, she tilts her head as if to ask, "What did you bring for me today?" She has gorgeous reddish-brown fleece with a white stripe down the front of her neck. At her first shearing, her staple length was 12 inches! Danniella's sire, Gambini, is dark rose gray which means there is a chance for her to produce gray offspring. Danniella gave birth to her first cria in November of 2009, a female named Camille Claudel, to whom she passed her shiny brown fleece and sweet disposition. Her next cria, sired by His Eminance, is expected in December 2010. His Eminance was a dark rose gray Suri, so we are anxiously awaiting the arrival of their cria.
Click here to view and download brochure.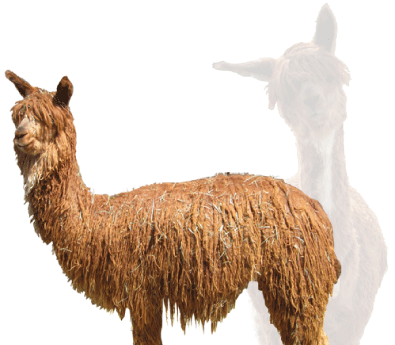 FEMALES: Azaria | Camille | Cezanne | Danniella | Georgia | Petina | Yuletide MALES: Basquiat | Caravaggio