FEMALES: Azaria | Camille | Cezanne | Danniella | Georgia | Petina | Yuletide MALES: Basquiat | Caravaggio


Camille is a mini-me of her dam, Danniella. Her medium brown fleece has a reddish tone to it which glistens in the sun. She has a little white snip on the back of her front foot, as well as near her mouth and nose. Camille's sire, Cordova, is an Accoyo Jackpot son who has gorgeous locks from head to toe. Her dam had a 12 inch staple length at her first shearing. So Camille's fleece should follow nicely in her parents' example. Camille is at a fun age where she is comfortable with people and enjoys getting fed by hand. She particularly likes when you sit in the pasture with her. She is a gentle natured girl, like her dam, and tends to be the one in the crowd who hangs back a bit. It's nice to watch her become more assertive as she grows.
Click here to view and download brochure.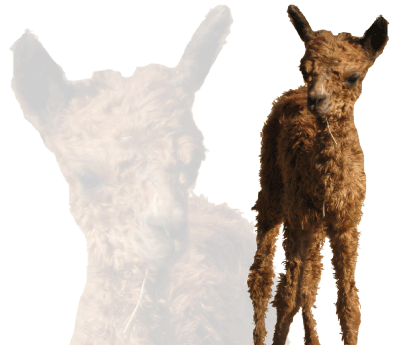 FEMALES: Azaria | Camille | Cezanne | Danniella | Georgia | Petina | Yuletide MALES: Basquiat | Caravaggio